2022 Salish Sea Early Music Festival
~ Period Instrument chamber music from six centuries around the Salish Sea ~
Please sign our mailing list for updated schedule announcements (please specify your usual preferred concert location)
✣
✣
✣
ONLINE PERFORMANCES ✣
✣
✣
—

Canzonas

is recorded and coming! Please check back soon and sign mailing list
☺ —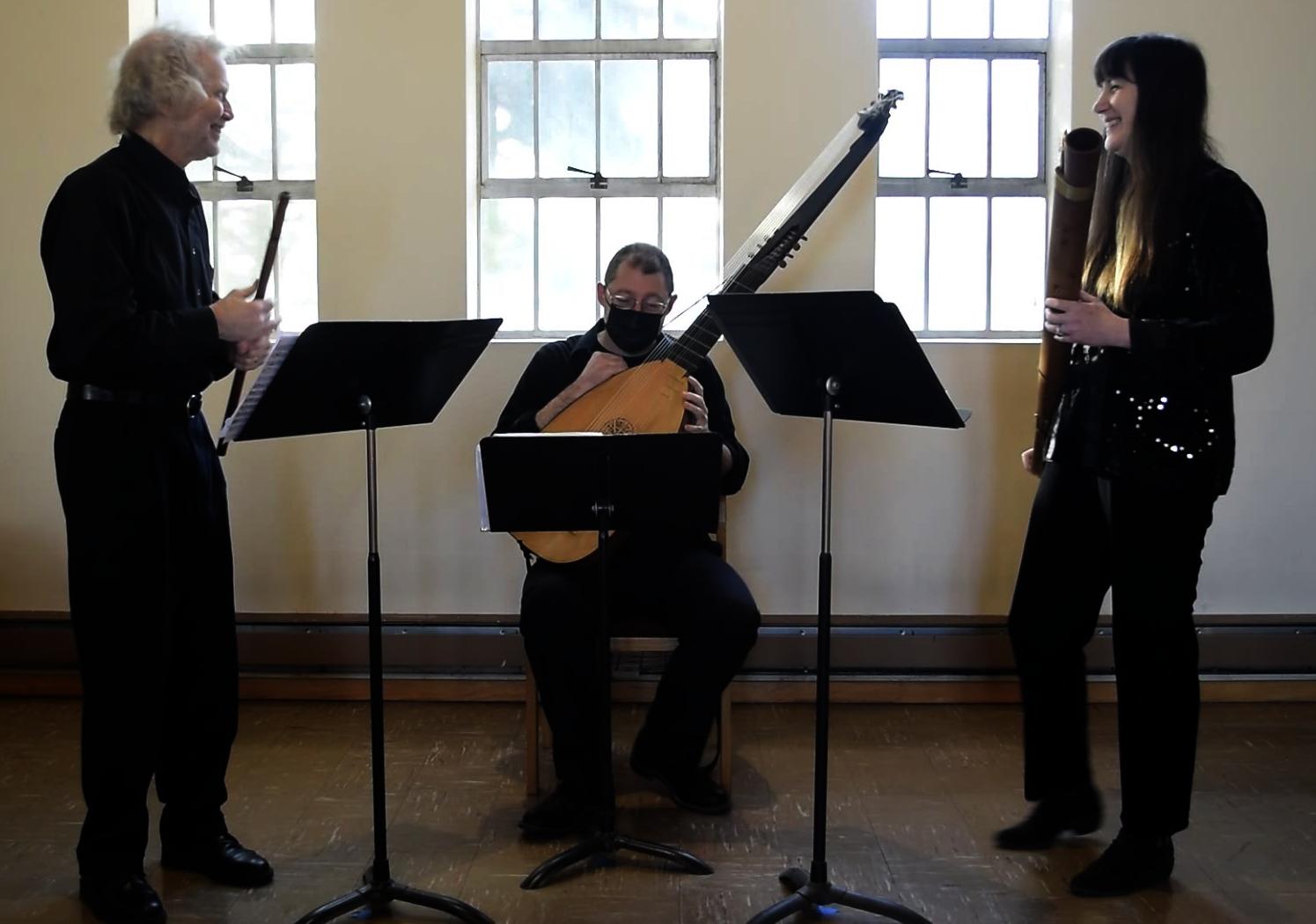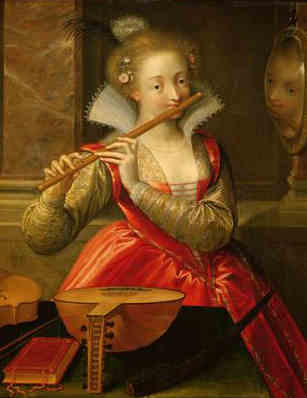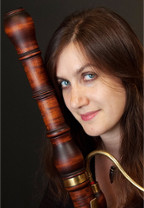 CANZONAS
Trios, Duos and Solos
Anna Marsh ~ dulcian (renaissance bassoon)
John Lenti ~ theorbo
Jeffrey Cohan ~ renaissance flute

Our performance, recorded in its entirety on February 6, will emerge in the digital dimension shortly! Please forgive the delay. It is a most unusual and extensive exploration of the fabric of early 17th-century life in Italy (mostly) through the perspective of the dulcian, the theorbo and renaissance lute, and the renaissance flute ... and their players. We are very appreciative of your patience as we require yet another few days. If you haven't please join our email list for immediate notification! (see above).
The program includes a solo lute Fantasia by

Giovanni Battista Dalla Gostena

(1540-1593), a Canzona (1636) by

Giovanni Battista Buonamente

(c1595–1642), a Sonata as well as "Cantantibus organis" by

Giovanni Paolo Cima

(c1570–1630) from his Concerti Ecclesiastici (Milan 1610), five wonderful canzonas by

Tarquinio Merula

(1594/5-1665) from his opus 12 (1637) and Opus 17 (1651), a Fantasia for dulcian solo as well as divisions on Vestiva e colli for flute and dulcian, both published in 1638 by

Bartolomé de Selma y Salaverde

(~1595-1638),
diminutions by
Girolamo Dalla Casa
on Petit Jacquet after the chanson by jean Courtois
for flute and lute, a
Sonata Concertante by

Dario Castello
(1602-1631)
from 1631, and two duos for flute and dulcian: Beaux yeux by

Jan Pieterszoon Sweelinck

(1562-1621) and a setting of Le rossignol plaisant & gratieux by

Didier le blanc

. We apologize for the delay and hope to have everything ready soon!
Fantasia 11 by Giovanni Bassano (1585)
January 11, 2021
Fantasia 3 (1585) by Giovanni Bassano
December 29, 2020


✣
✣
✣
2022 IN-PERSON PERFORMANCES ✣
✣
✣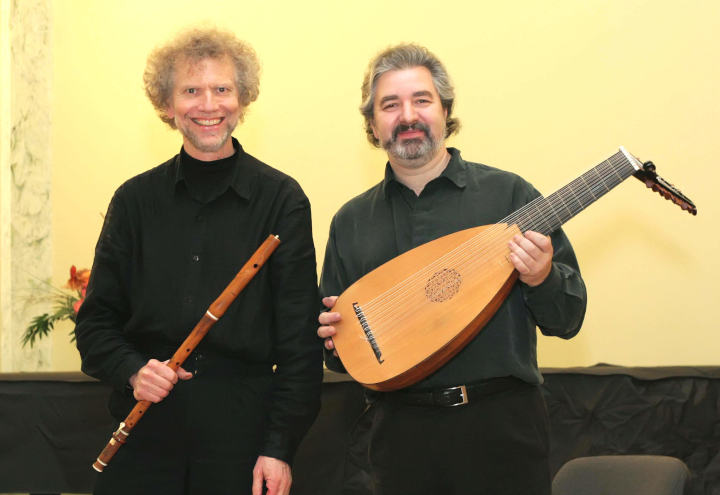 Jeffrey Cohan and Oleg Timofeyev in Lviv, Ukraine
following one of many performances throughout Ukraine
• March 13-20, 2022
•
Please see links in the left column above for specific dates for each location.
I. RUSSIAN GUITAR and BEETHOVEN'S FLUTE
FOR OUR FRIENDS IN UKRAINE

Oleg TImofeyev ~ guitar (1815)

Jeffrey Cohan ~ eight-keyed flute (1820)

The festival opens with an exploration of Beethoven-era repertoire for flute and guitar featuring antique Russian and English instruments and repertoire by prominent flutists and guitarists from Russia, France, Germany and Italy. Oleg Timofeyev will play a Russian 7-string guitar made in Russia in 1815 and Jeffrey Cohan will play an 8-keyed flute made in London in 1820.
The program will include music composed collaboratively by guitarist Louis Ange Carpentras (1786-1852) and flutist Antoine Tranquille Berbiguier (1782-1835), along with works by guitarist Mauro Giuliani (1781-1829), flutist Theodor Gaude (1782-1846), and one of the first modern-day performances of a sonata for flute and Russian 7-string guitar by Czech guitarist Ignaz von Held (1764-1816), which can be heard in an online performance by Timofeyev and Cohan here.
Timofeyev, originally from Moscow, and Cohan have performed together in Kiev and in six cities in the north, south, east and west of Ukraine, where conflict currently rages. Both have ancestors who lived in Ukraine. For two years Timoveyev lived with his family and did research in Kiev, funded by a Fulbright fellowship. This concert is dedicated to the love of the Ukrainian national spirit and the love for their country that unites all Ukrainians, as witnessed by Timofeyev and Cohan and as is so evident today.
- Oleg Timofeyev's notes on the Sonata for Flute and Seven-String Guitar by Ignaz von Held:
In terms of his military and private adventures, Ignaz von Held (aka Ignacio de Held) would make an excellent protagonist for a historical novel. Born in Hohenbruck (now Třebechovice pod Orebem, today's Czech Republic) into a doctor's family, Ignaz was able to receive excellent education in the humanities, with a strong emphasis on music. Following the early death of his father, Ignaz moved to Poland in 1781 to pursue a military career. His next destination was St. Petersburg where, due to his many talents and elegant manners, he received the patronage of Prince Grigory Potemkin. Held's military achievements included participation in the 1787-1791 Crimean War against Turkey. After his benefactor Potemkin died in 1791, Held returned to Poland where he was promoted to the rank of major and acquired the status of nobility. But soon he got involved in Tadeusz Kościuszko's 1794 uprising against the Russian rule. Upon the ultimate failure of the revolt, von Held was moved back to Russia to serve a sentence as a prisoner of war. Fortunately for him, Catherine the Great soon died in 1796. Paul I disagreed with his mother on a number of issues and as soon as his monarchy began in 1797, he liberated most of the Polish fighters.
So, von Held found himself in Moscow, with no military future, and no money. The time was right to remember about his musical talents, and he published his 1798 Guitar Method, which is the key event in the history of the Russian seven-string guitar. Not only was it the historically first publication for the new instrument, but the words on the cover strongly suggested that the Russian guitar was conceived as a hybrid instrument owing its origin to both gut-strung, figure-eight-shaped Spanish and metal-strung, pear-shaped English guitars. The Sonata for Flute and Seven-String Guitar included in Held's Method is the earliest known sonata to involve the Russian guitar.

•
April 20-27, 2022
•
Please see links in the left column above for specific dates for each location.
II. CONCERTI from the COURT of FREDERICK THE GREAT
David Schrader ~ harpsichord

Jeffrey Cohan ~ baroque flute
Elizabeth Phelps ~ baroque violin
Courtney Kuroda ` Baroque violin
Lindsey Strand-Polyak ~ baroque viola
Annabeth Shirley ` baroque cello
Special guest renowned Chicago harpsichordist David Schrader joins Jeffrey Cohan and a small orchestra of baroque players for harpsichord and flute concerti from the court of Frederick the Great by Carl Philipp Emanuel Bach, Johann Joachim Quantz, King Frederick the Great II of Prussia and other composers associated with the Prussian king's renowned musical establishment. David and Jeffrey presented Concert Spirituel at the Church of the Ascension in Chicago for several years.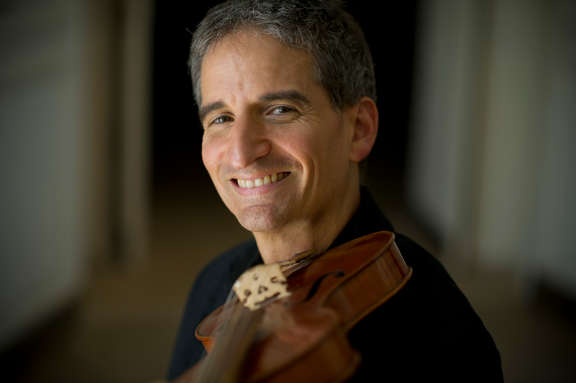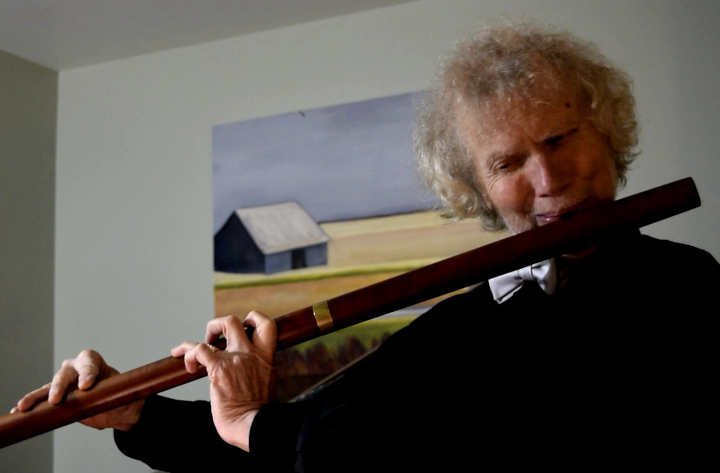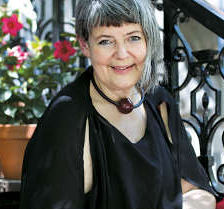 •
May 3-11, 2022
•
Please see links in the left column above for specific dates for each location.
III. BAROQUE QUARTET
Susie Napper ~ viola da gamba
Elisabeth Wright ~ harpsichord
David Greenberg ~ baroque violin
Jeffrey Cohan ~ baroque flute
Internationally known period instrument specialists Elisabeth Wright (harpsichord), Susie Napper (viola da gamba), David Greenberg (baroque violin) and Jeffrey Cohan (baroque flute) join forces to present baroque quartets by Marin Marais, Georg Philipp Telemann, Johann Sebastian Bach and others..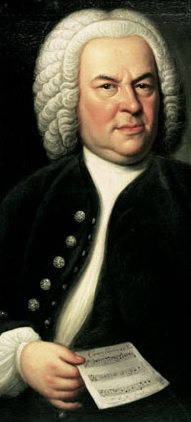 •
May 23-31, 2022
•
Please see links in the left column above for specific dates for each location.
IV. JOHANN SEBASTIAN BACH
BRANDENBURG 5 & TRIPLE CONCERTO
Jonathan Oddie ~ harpsichord
Jeffrey Cohan ~ baroque flute
Carrie Krause~ baroque violin
Elizabeth Phelps ~ baroque violin
Courtney Kuroda ~ baroque violin
Lindsey Strand-Polyak ~ baroque viola

Martin Bonham ~ baroque cello
In a favorite program we have twice offered in previous seasons, harpsichordist Jonathan Oddie, newly named professor of harpsichord at the Jacobs School of Music in Bloomington, Indiana, returns to perform two of the most moving and difficult works for harpsichord and orchestra with baroque violin soloist Cari Krause, baroque flutist Jeffrey Cohan and baroque string orchestra.




Please see links in the left column above for specific dates for each location.




~ last updated

March 7

, 2022 ~


Suggested Donation for all concerts:
$15, $20 or $25
(a free will offering - everyone welcome)
• 18 and under FREE •
Do you receive our email announcements and flyers?!
Please sign our

MAILING LIST

(specify concert location)


by sending your address and any other comments to


salishseafestival@aol.com ~ thank you!


SSEMF banner: detail from "The Last Time it Reached Zero" by James C. Holl.


SSEMF presents outstanding
early chamber music
thanks to your support.
The Salish Sea Early Music Festival is proud to be an affiliate organization of Early Music America, which develops, strengthens, and celebrates early music and historically informed performance in North America.
All donations through EMA (please see www.earlymusicamerica.org) are fully tax-deductible. Be sure to designate your gift for "EMA Affiliate Organization" and specify that it is for the Salish Sea Early Music Festival. Your gift may be matched by your employer.